❱

The next evolution in single stage compression

❰
Next Turbo Technologies
Next Turbo designs and produces robust and high efficient Integrally geared, single stage, centrifugal turbocompressors with variable diffuser vanes and/or inlet guide vane control.
Two frame families available: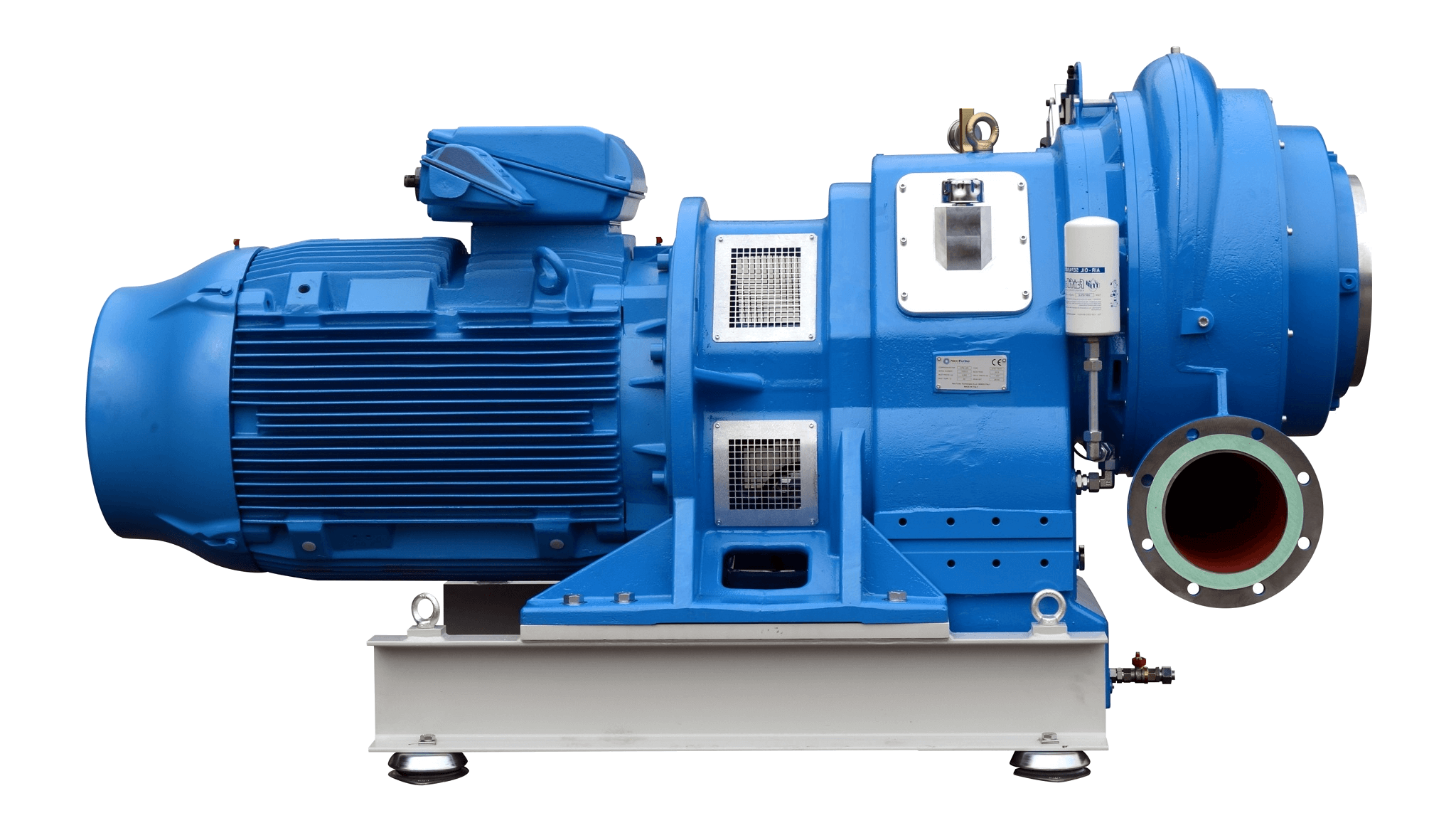 The innovative GTB series
Integrated, compact and high-efficient
The GTB series features a compact design with reduced lubrication oil reservoir located in the gearbox, integrated oil distribution and hydrodynamic-housed hybrid ceramic bearings. Eliminating the pre-lubrication oil pump and the quantity of lubrication required during operation, the GTB achieves unparalleled low energy consumptions. This series is currently available for machines up to 500 kW drive power.
The core compressor can be shipped in a baseframe configuration with foot mounted electrcial drive motor or in a compact console configuration with flange mounted motor and self-aligning fexible coupling.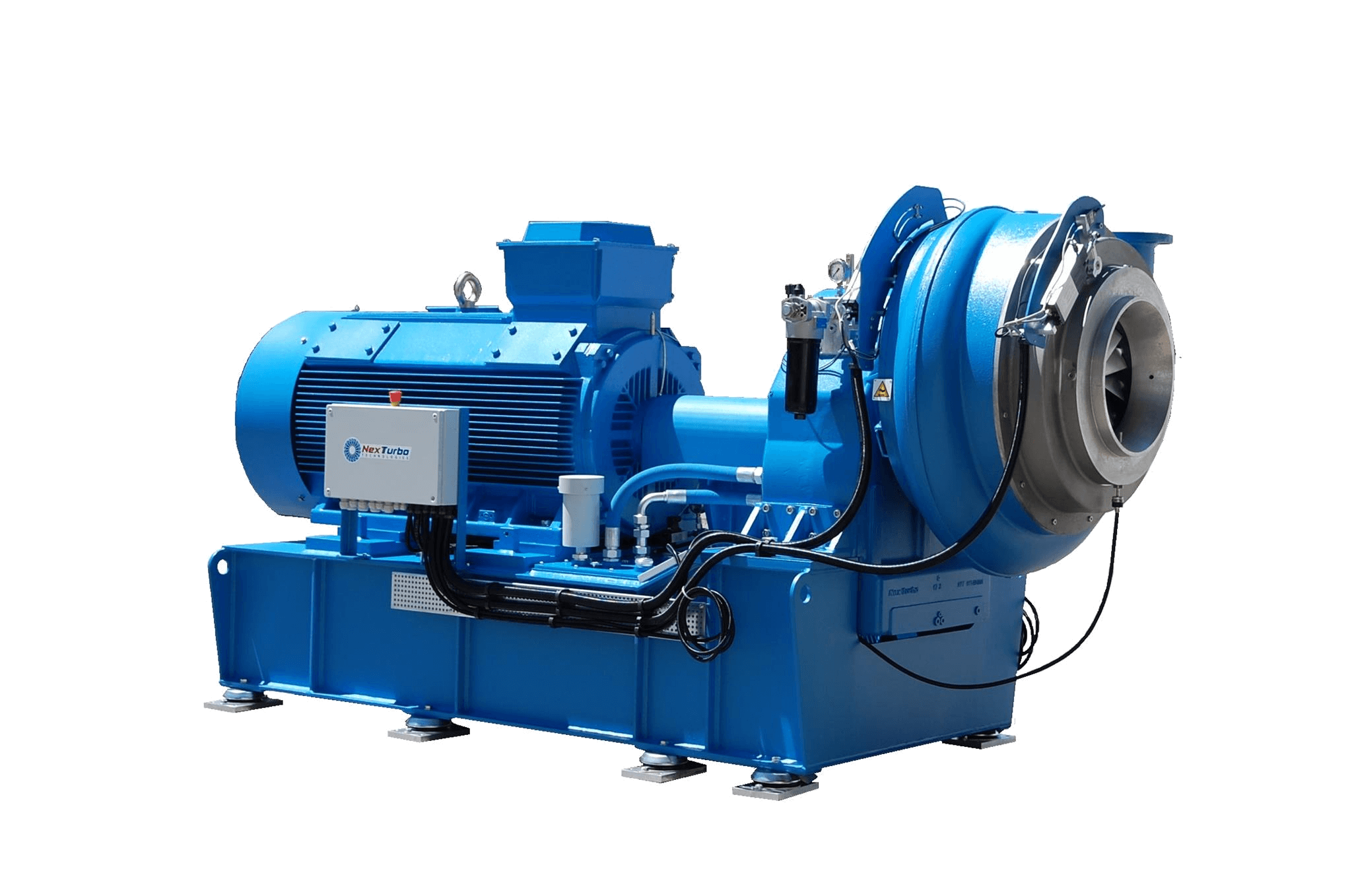 The traditional GTH series
Hydrodynamic bearing for large airflows
The GTH series features hydrodynamic tilting pad bearings for large airflows. Our current range extends up to 2,000 kW drive power - see more in portfolio overview below.
Due to the larger oil reservoir located inside the base and the required pre-lubrication pump this series is available only in the baseframe configuration.
All packaged in two distinct enclosure solutions: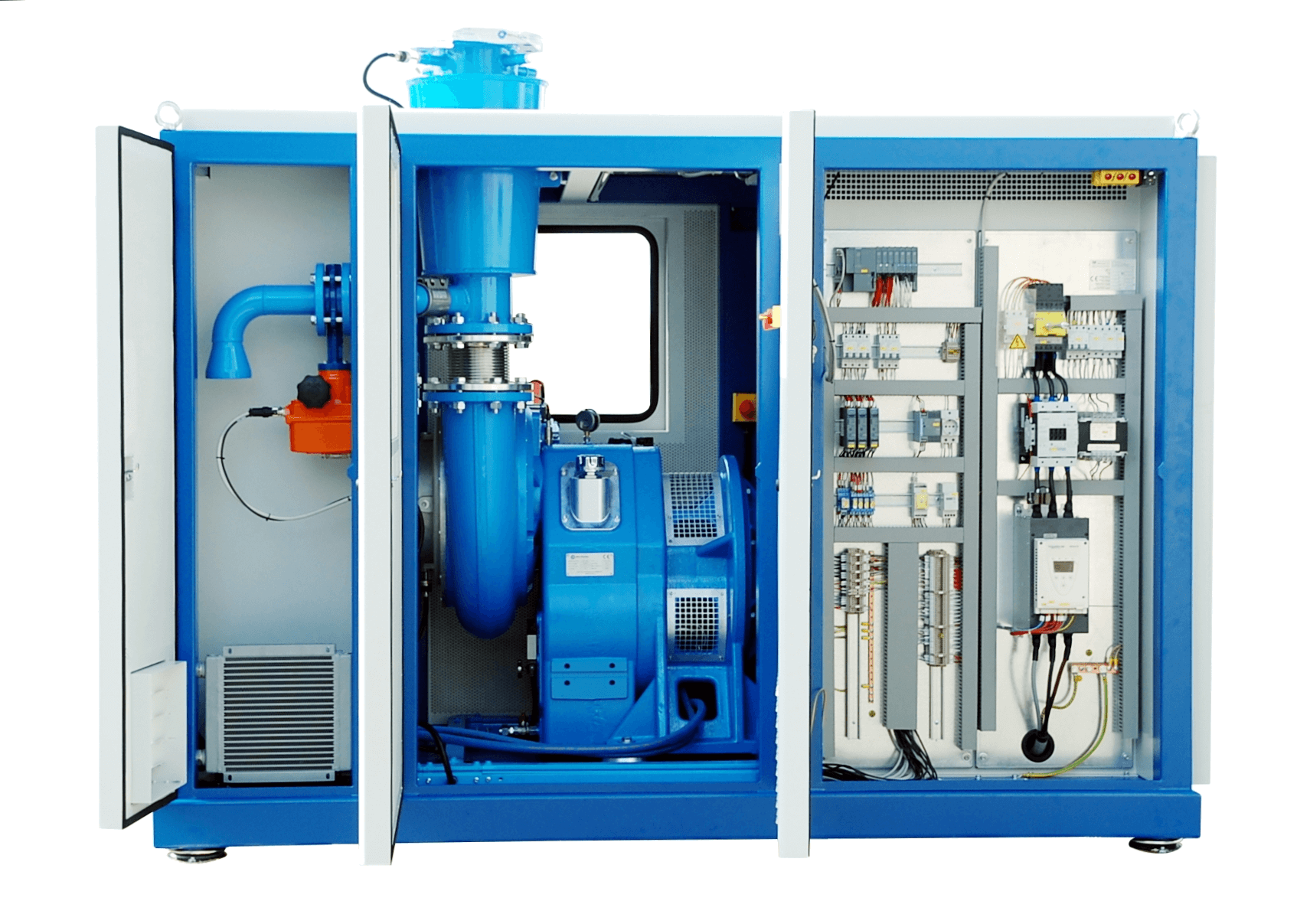 Compact Plug & Play
With integrated softstarter, pre-cabled and tested
The GTB series, due to its compactness can be integrated into a fully enclosed, pre-cabled, pre-tested plug & play enclosure for immediate placement into the blower room. The package houses an integrated blow-off valve, Local control panel and even the motor control center (MCC) with softstarter, direct start or VFD starter..
A greatly reduced installation and commissioning effort. Reduces on-site works to a minimum.
Get a closer look: compact enclosure promo video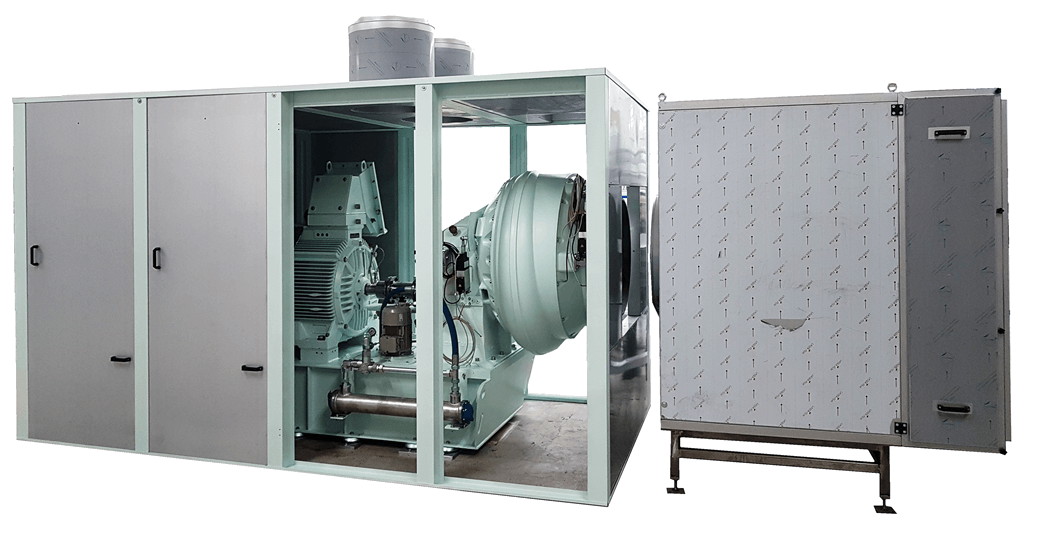 Modular Enclosure Package
Customizable acoustic enclosure


The GTB and GTH series can be packaged into the modular acoustic enclosure. The enclosure is build around the machine on-site and can be adapted to the spedcifi requirements of the blower room and process piping. For example, the discharge direction can be adjusted in 15 degree intervals.
A versatile solution for all blower room conditions.